what was your little victory today?
We all know it. Working Out Sucks. But what sucks more? Heart Disease. Diabetes. Not being able to play with your kids!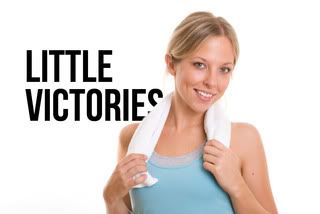 So, what did you do today? What steps (be as small as they will) did you make to becoming healthier?
add your answer!
Amanda Ingle
member since Apr '10


reputation
33k
11/9/2011 at 9:58 AM