AnytimeHealth.com and the Anytime Health® branded app are being decommissioned on March 31, 2017
To continue tracking your goals and progress, download the new Anytime Fitness® App - Powered by Anytime Health today. The Anytime Fitness App gives Anytime Fitness members an even easier way to set your goals, track your progress and access hundreds of workouts.
Download the new Anytime Fitness App today at anytimefitness.com/apps.
All Anytime Health features and functionality delivered in Anytime Fitness applications may not be available to individuals who are not members of a participating Anytime Fitness club. Anytime Fitness clubs are independently owned and operated and participation may vary. See your local club for details. © 2017 Anytime Health, LLC.
what was your little victory today?
We all know it. Working Out Sucks. But what sucks more? Heart Disease. Diabetes. Not being able to play with your kids!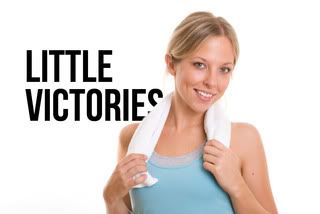 So, what did you do today? What steps (be as small as they will) did you make to becoming healthier?
add your answer!
Amanda Nagy
member since Apr '10


reputation
33k
11/9/2011 at 9:58 AM